Fishing Charters
Backcountry Fishing
Some of the premiere fishing areas in the Florida Keys are on the famous Islamorada flats. Bonefish, tarpon, redfish, snook, permit are the catch-of-the-day here, but expect barracuda, shark and other species to visit too. This is great fishing on light tackle, but you'll need a guide to find the hot-spots and navigate these treacherously shallow waters. Navigating the channels and flats on the shallow bay side of the Keys requires considerable local knowledge.

Bonefish
Stalk or hunt on the flats or shallow waters, the elusive Bonefish, also known as the "Grey Ghost." Bonefishing is year-round in the Florida Keys. Poling across the shallow flats, the Bonefish is one most sought-after by anglers. The Bonefish will test any angler as one of the toughest fish to fight.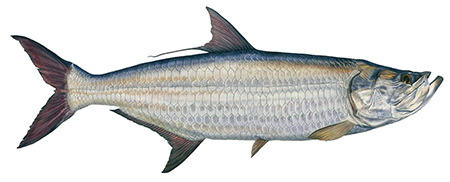 Tarpon
In the spring, Tarpon fishing is at its best. Also known as the 'Silver King', The Tarpon, weighing from 40 to 180 lbs., is every fisherman's dream. These fish jump impressively and put on a show that is a memorable sight. Tarpon will challenge any angler. Don't forget your camera so this one may be added to your fishing photo album. Although Tarpon fishing is best in the spring, smaller local fish are caught year-round. Large, traveling fish push through from March until July: April, May, and June being the peak time for these fish.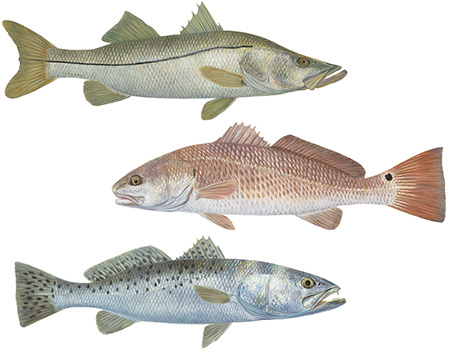 Snook, Redfish & Trout
Take a ride across the Florida Bay backcountry flats and enter the fishing grounds of Snook, Redfish, and Trout. This trip also offers wildlife watching for bird enthusiasts. Turtles and marine mammals, including porpoise and manatees, can all also be seen along the way.

This is a great day trip--shooting across the bay to the areas around the Everglades makes for an incredible fishing experience.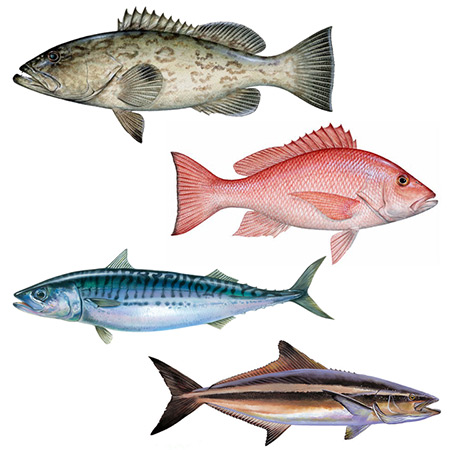 Grouper, Snapper, Mackerel & Cobia
Another bountiful attraction among the wrecks and reefs are Grouper, Snapper, and Mackerel.

Outward bound in to the Gulf of Mexico, we can target Cobia, Mackerel, Grouper, Permit, and Snapper.


Book Your Backcountry Charter